DESIGN
We start with your words. We ask what the event means to you. Your desires become our inspiration. We research ideas, study the venue, and produce hand-drawn sketches to show you the possibilities. From classical to modern, from elegant to opulent, we embrace a wide range of styles to design the final form. For our most popular, market tested designs, see our Design Standard Booklet.
QUALITY
We obsess over the details. We work long hours to produce the clearest ice. Using both traditional hand tools and cutting-edge technology, we work fast, with precision, and with finesse. Quality comes from within: We profess respect for the art form, for each other, and for our clients.
We strive to go beyond your expectations. We want our sculpted ice to be the highlight of your event. We strive to give you the thrill of having the one-of-a-kind, one-time-only, out-of-this-world wow factor. Within your aesthetic and budget needs, we work to achieve the maximum impact via scale, functionality, and beauty.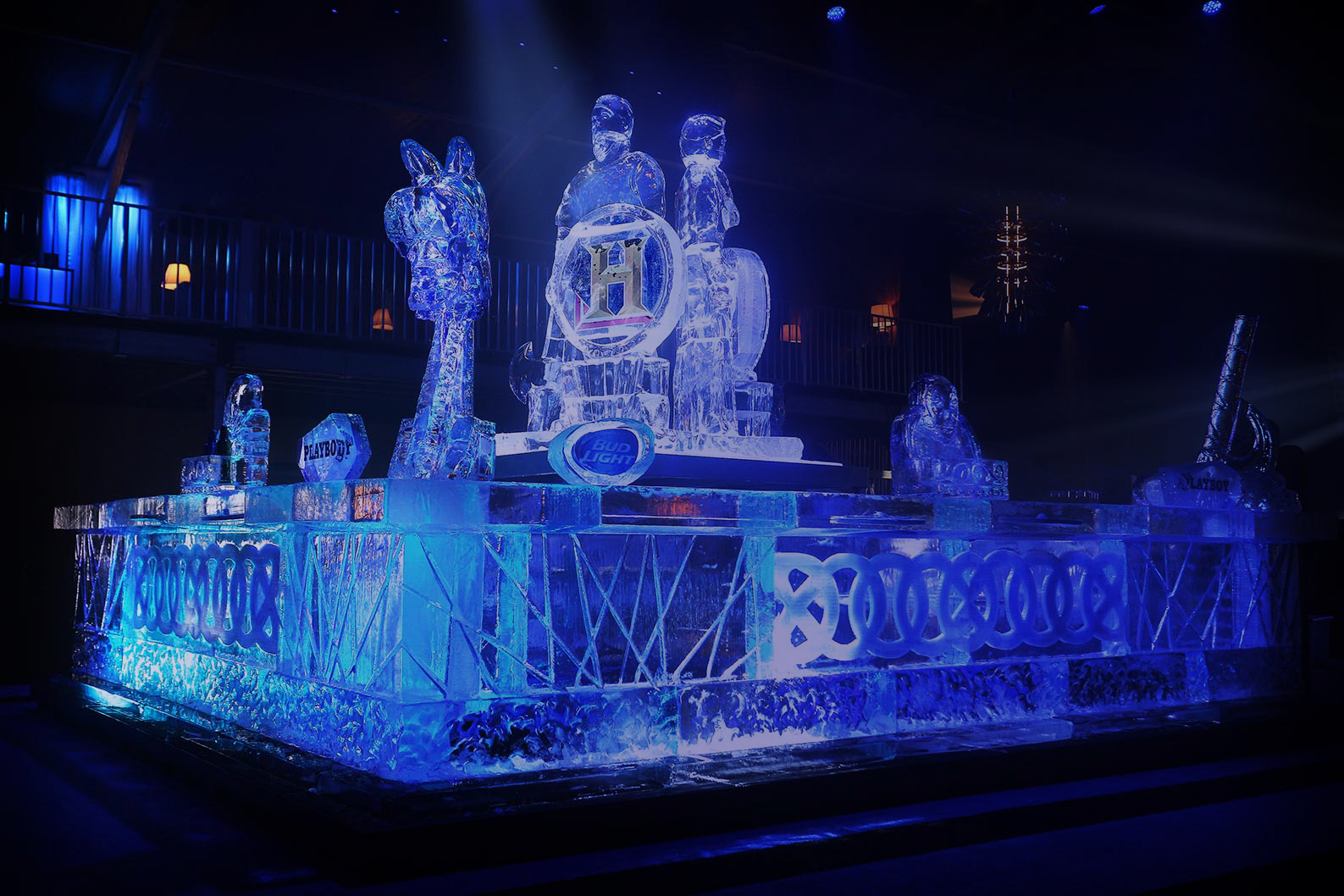 SERVICE
Experience is what we ultimately offer. Our sculpted ice takes shape from our intent to create a lasting memory far beyond the event. We are serious about customer satisfaction. From your first inquiry to the final unveiling with us at your side, we promise to be fun, reliable, available, professional, and accountable.